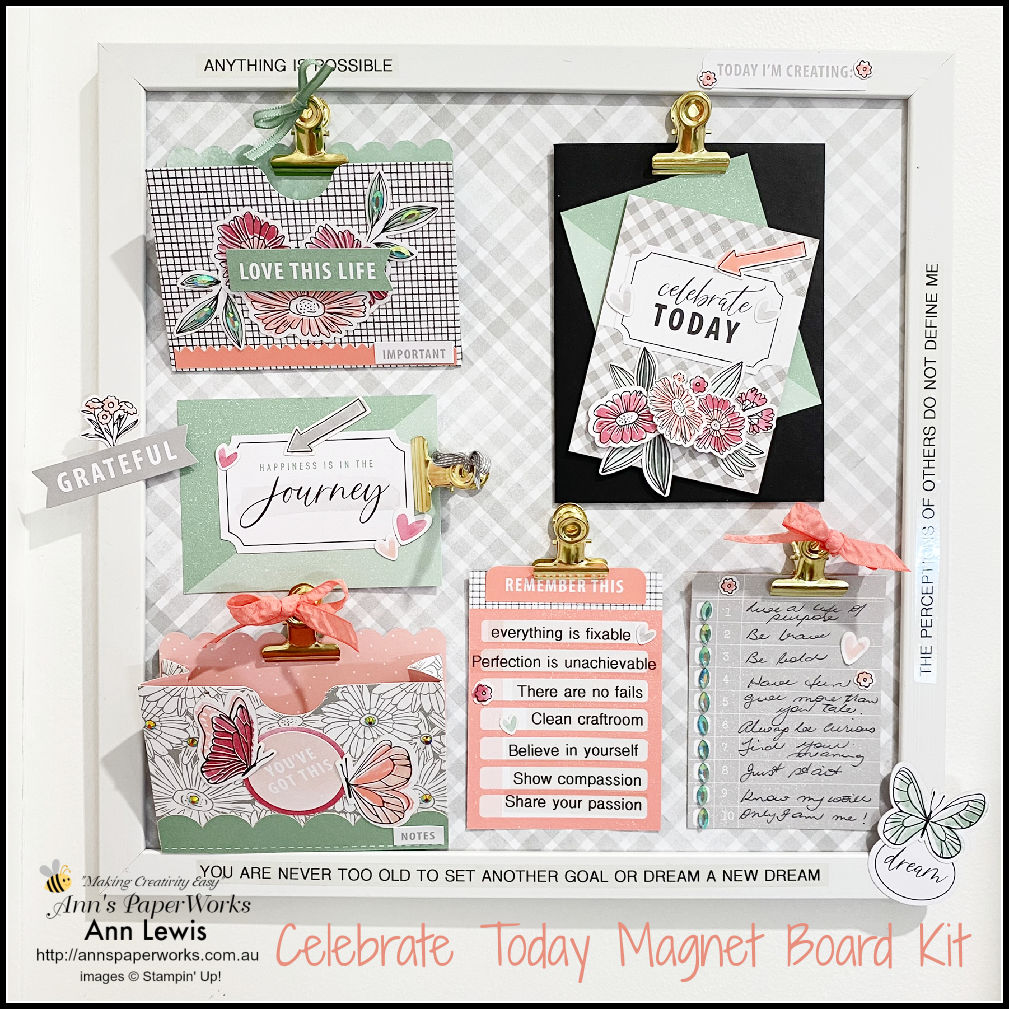 Yesterday was the perfect crafting day – stinking hot and humid. So the air-conditioner went on full bore. I did have other plans but the Celebrate Today Magnetic Board Kit was still out on my desk from my Facebook Live on Monday night.
And all of sudden, I was smitten. I couldn't wait to create. I followed the instructions for a few steps, keeping it simple. But after completing a couple of steps, I decided that I wanted to play, have fun and create a board that is just for me. I used a Dymo labeller with clear tape for the sayings which made this project pretty easy. For me, this is like old-style scrapbooking, without the photos.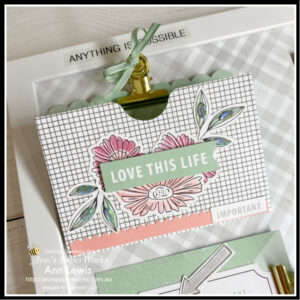 So what is the Celebrate Today Magnet Board Kit
It can be whatever you want it to be – a daily organiser, something for your keepsakes, an inspirational board (like mine), or for displaying your handmade cards – so many ideas. It has interchangeable messages, backgrounds and pockets so you can decorate it as you like.
The Celebrate Today Magnet Board Kit is perfect for new crafters, avid crafters (like me), or crafters who want a quick and easy project that you can personalise. You can make your board as simple or as flash as you like. This would be a great gift (think Mother's Day) either as the kit or decorated like mine.
The kit coordinating colours are Basic Black, Blushing Bride, Flirty Flamingo, Melon Mambo, Mint Macaron, Smoky Slate.
Check out all the details for this Kit (#159335) from my online store here.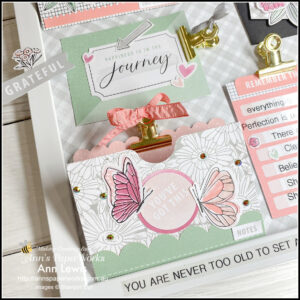 What is included in the Kit:
Pre-designed projects with step-by-step instructions;
Pre-cut pieces (No prep work yeeha!);
Enough adhesive to complete the projects;
24 double-sided 4″ x 3″ (10.2 x 7.6 cm) cards;
2 sheets double-sided patterned lightweight cardstock 12″ x 12″ (30.5 x 30.5 cm);
6 magnet clips; and
2 image sticker sheets and 4 sentiment sticker sheets (1 each for the following languages: Dutch, English, French, and German)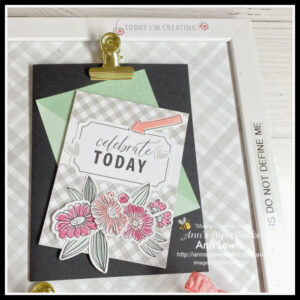 This kit is an 'out of catalogue' (a surprise) offering so don't go looking through your catalogues to find out more. All the details are included in my online store. If you have yet to receive your complimentary catalogue/s and would like me to be your demonstrator, send me your details and I will have them winging their way to your place.
Current Host Code: CAWYW2H2
Need any help or advice, don't hesitate to contact me.
Happy crafting