Join My Team – the Crafty Paper Bees!
How to Join Stampin' Up!
If your order is over $169, then the best value for you is to join Stampin' Up! by purchasing a Starter Kit valued at approximately $320 ($235 worth of Stampin' Up! products of your choice, over $80 worth of business supplies, including the current catalogues and FREE postage). And there might even be a special offer this month – check with me.
As an added bonus, any order you make after that is discounted by a minimum of 20% – woohoo!!!  To stay as an active demonstrator (in other words to keep receiving the discount) there is a minimum purchase of $470 (approx.) per quarter.    You can spend this yourself or if you have some customers or friends/family who orders through you, this contributes to your quarterly minimums.  The Crafty Paper Bees (my team of demonstrators) also have team events to assist you in meeting your minimums.
What does no obligation mean?
If, however, you don't reach that minimum then all that happens is that you just no longer receive the 20% discount on your product. There are no penalties. You are not forced to stay. You don't have to return anything. And I will just be pleased for you that you took advantage of such a great offer. You have nothing to lose, so please take advantage of this opportunity.
Why purchase a Starter Kit other than for the great value?
Purchasing the starter kit can be an investment in you. It could be the first step to help you become more financially secure so that you can do the things you want to in life – dance classes for the kids, go away on a holiday, purchase something nice or just start saving for a rainy day. All this whilst you are making a difference finding new friends, developing and sharing new skills, with a flexible timetable which you control.
Working mums can supplement their income by working from home so they don't have to feel guilty for not being around when their family most needs them. This will not happen overnight, but if you are self-motivated this can work for you as it has for me. And I am here to mentor you. New and former demonstrators are wanted and welcomed.
Check out just some of the comments by my team here.
Why join Stampin' Up!?
Being a demonstrator is much more than purchasing paper, ink and stamps.  For me, it has brought community and friendships that I will always treasure.  It also provides me with a way to express my creativity and individuality. It is so fulfilling, especially when you are joining a fabulous team that is fully supported by me.  Our team name is the Crafty Paper Bees and we would love for you to become part of it. I don't just sign you up.  I support you with coaching and support, resources and anything else you need to get started.  But you choose how you run your business.  There is no pressure on you for sales (but there is a minimum quarterly requirement to stay active).  It is important that you select a team leader who is right for you and is willing to provide support when needed.
It will work for you if you are looking to earn some extra income to cover your purchases of craft goodies or even help with family expenses. You get to run your own home-based business doing something you really enjoy, whilst deciding how many hours you want to put into it. You are home for the kids to have the flexibility to attend special family events. The amount you earn is a direct reflection of the work you put into the business.
You get to do something you love while getting paid for it.
THE LOW-DOWN ON JOINING STAMPIN' UP!
We're just right for you if you like:
Making your own schedule and being your own boss;
Adapting your workload to fit your needs so you never have to feel guilty for not being around for when your family needs you;
Forging new relationships with amazing women;
Having a go-to creative outlet that you can share with others;
Access to early ordering of new products, sneak peeks, exclusive creative and business magazines, online training and so much more;
Getting discounts (20%-25%) on wonderful products;
Learning new skills; and
Making extra money for those little extras.
KEEPING IT SIMPLE:
I know you're busy, so I made the signup process easy.  You have nothing to lose whatsoever.   Starter kits are a doable $169.  You can completely customise your Starter Kit to suit your individual needs and taste. You select ANY of the fabulous products you like to the value of $235. Have your list and credit card ready.  A BONUS business supplies pack valued at over $80 is also included.  You will receive a pack of the current catalogues. Then they will all be shipped right to your door for FREE.  Want even more – you will also receive a welcome gift from me, handmade, of course.  Don't hesitate to contact me if you have any questions at all or would like a no-obligation information pack.
What are you waiting for? Joining is so easy, just three simple steps are all it takes…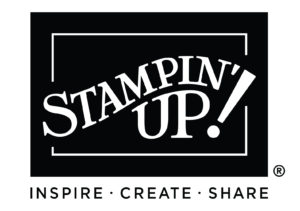 Click HERE to Join Now;
Read and agree to the Independent Demonstrator Agreement

; and

Purchase your Starter Kit.