A new favourite – Pick a Pennant Stamp Set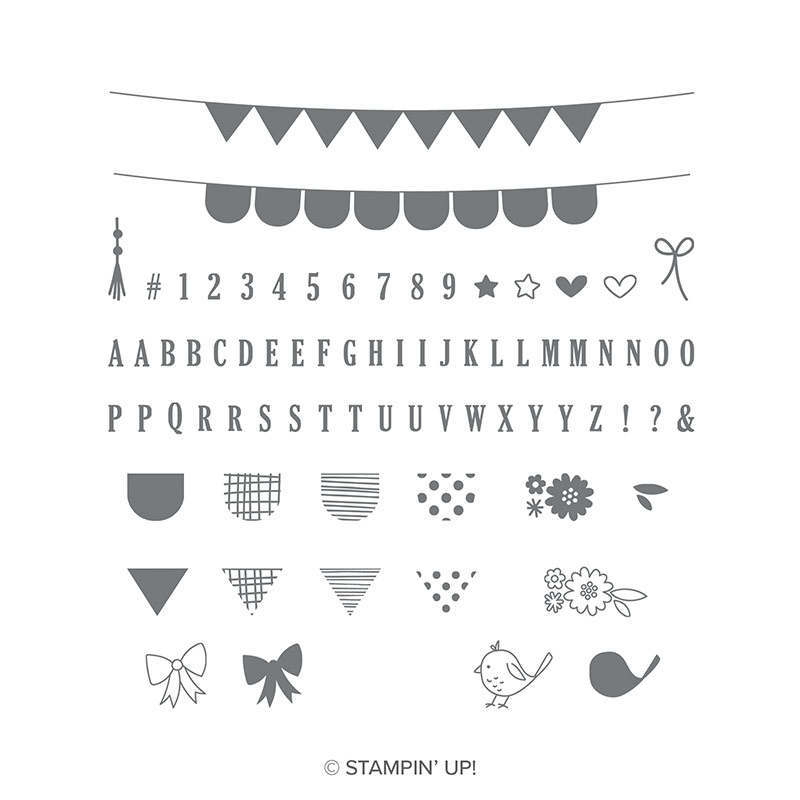 We all have our favourite go-to stamp sets, papers, colours and embellishments that we use all the time.  But do you ever find a hidden gem in the catalogue that you had previously not noticed? Well, this project contains one of those hidden gems – Pick a Pennant Stamp Set with an alphabet (small size stamps), two different pennants and some cute images.  It can be found on p 173 of the Annual Catalogue.  I was lucky enough to receive this stamp set as part of OnStage (think convention).
Earlier this week, I needed to create a handmade ballet themed framed art piece for my four-year-old niece's birthday.  Of course, it had to be cute with an inspirational message.
Ketty's Ballet Frame
How cute is this?  I used the Pick a Pennant Stamp Set in both top corners.  The Stamparatus made it very easy for perfect placement of both the banners and the letters within the banners.  I used the sponge brayer to create the ombre background (Powder Pink, Flirty Flamingo and Blushing Bride).  I used a retired textured cardstock to create a little more interest.
The ballet silhouettes (non-Stampin' Up!) were created using an e-cutter as Stampin' Up! have no ballet images in the current catalogue.  Note to Stampin' Up!, can we have some cute ballet images next catalogue.
But I still had to add that inspirational message.  So I scoured my stamp sets and found the perfect one – from Rooted in Nature Stamp Set BE HAPPY, BE STRONG, BE YOU! which I placed under each of the sections. Ketty has attitude which made it just right.
And of course we need a matching birthday card.  I used the birthday sentiment from the Itty Bitty Greetings Stamp Set.
Stampin' Up! Product List
For further information about the products used in this project, click on the items below to view in my Online Store.  I would love to be your Demonstrator if you don't already have one and live in Australia.  You can purchase these products from my online shop or you can order directly from me and have them shipped directly to your address.  Please allow Demonstrator contact when ordering online so I can thank you properly.  Stamp sets used in this project may be available in other mount options (wood-mount, clear-mount or photopolymer). I have listed the option that I used.  If you are shopping online and your order is under $250, please use current Host Code NWNYA7GB, which can always be found on the right sidebar of my blog.
I hope you enjoyed this project featuring the Pick a Pennant Stamp Set. This project is one of my all time favourites and it wasn't difficult.